IsoMatch AutoDrive-E
IsoMatch AutoDrive-E (=Electric) is an automatic tractor steering solution for the aftermarket. Developed for any tractor, independent of model or brand, it will bring a new level of comfort and efficiency.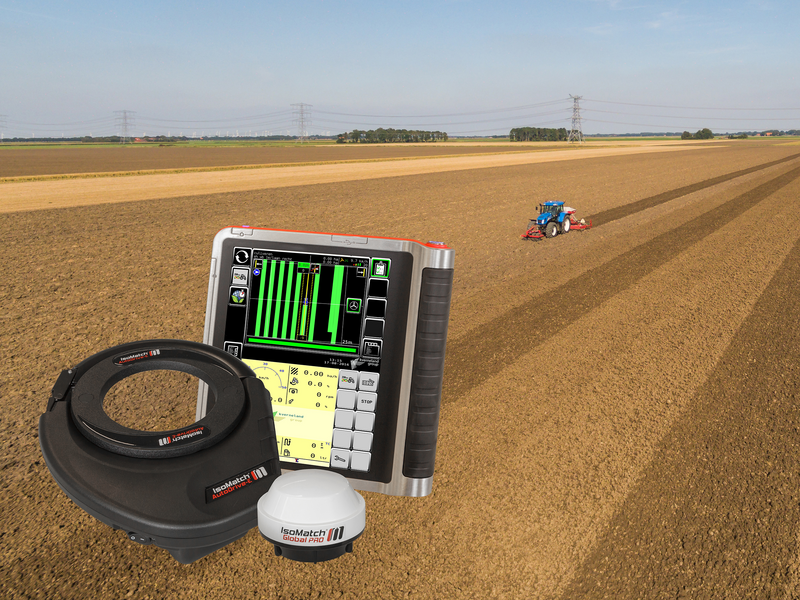 Save on inputs, gain in comfort
Farmers and contractors are spending most of their days behind the tractor wheel. Concentration on the field in front of you, monitoring the implement and terminal and getting the task done all while steering the tractor, requires a lot of energy and causes fatigue and therefore lack of concentration. IsoMatch AutoDrive-E provides automatic tractor steering, the solution that brings a new level of comfort. The AutoDrive hardware in combination with the GEODRIVE license will add automatic guidance functionality in GEOCONTROL, the IsoMatch precision farming application. While the steering is handled automatically, the farmer is able to control and monitor their work in a more relaxed way and can focus 100% on the result in the field. Work is more efficient and overlaps are avoided which leads to cost savings of 5-10% on fertiliser, chemicals and seeds, better growing conditions and increased yield. Setup and full operation is conveniently controlled by one single application.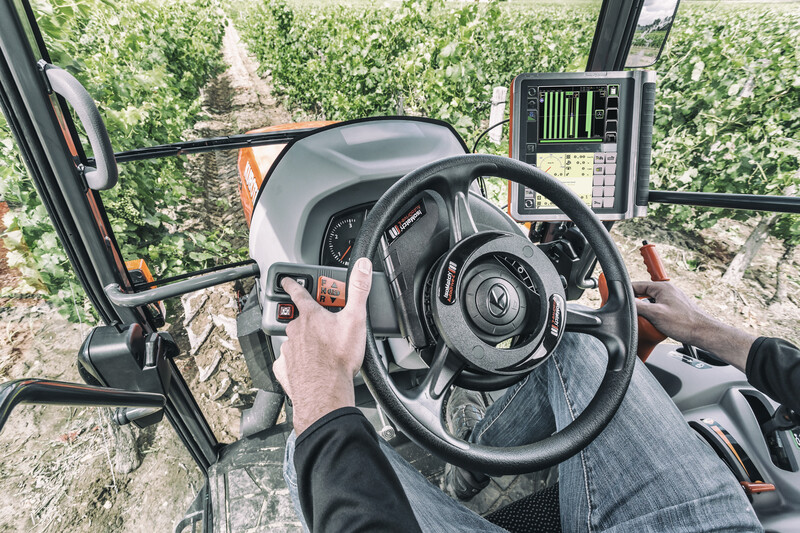 A total solution for driving your efficiency
The IsoMatch AutoDrive system consists of a retrofit hardware package and the IsoMatch GEODRIVE functionality, integrated in the new IsoMatch Tellus PRO2 dual screen ISOBUS Universal Terminal. This system is the next step in integrating all functionalities needed for efficient precision farming in one terminal. With its advanced hardware and software features, the IsoMatch Tellus PRO provides the farmer with the optimal solution for an all-in-one control system inside the tractor cab, for precision implement control and tractor steering on one screen.
IsoMatch AutoDrive is automatic tractor guidance along (pre-recorded) straight or curved guidance lines. Recording of these lines can be done simultaneously with the field boundary registration. Per field multiple lines can be stored. A nudge (offset) feature allows correction for position deviations. Specific configurations and settings for a tractor/implement combination can be saved in tractor profiles, which can be recalled at any time.
IsoMatch AutoDrive-E will be limited available in certain markets.